With every new iOS, those who are used to using jailbroken iPhones wait for hackers to develop their tricks and techniques to break into the new software. Since the release of iOS 10, however, it looks like we will never get a jailbreak. With every update, Apple fixes the bug, and it seems like they have really closed all loopholes this time around. The new security has made it nearly impossible to find a vulnerability, and hackers are doing their best to jailbreak somehow to use iPhones the way they are habitual.
Image: About AppEven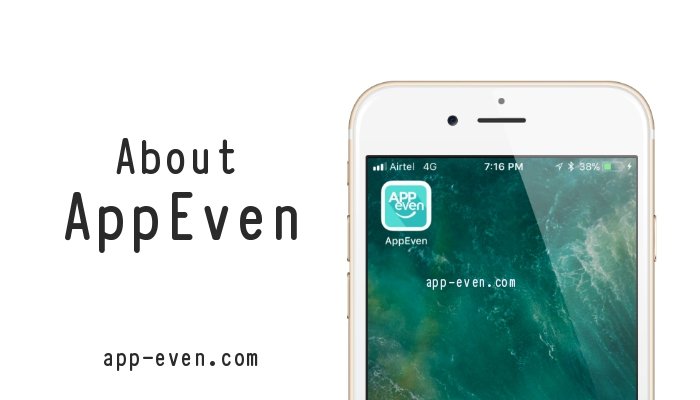 With jailbreaking come several benefits; you can modify your phone and customize it in ways that Apple doesn't let you. From new themes to beneficial apps, everything was available through Cydia. Now that that isn't an option, however, it seems like all is lost. However, the fact is that you can still enjoy similar features without jailbreaking your iPhone. This has become possible due to a third-party app installer called AppEven.
What is AppEven?
This amazing creation is a third-party installer that lets you download apps and games that the App Store doesn't provide. This means you can download apps that let you have increased functionality and features, which is really close to jailbreaking your phone! The best part is that the installer is even available for Android, which adds to its credibility and confirms that it isn't a way to jailbreak but merely a matter of installing third-party apps. It is highly beneficial since all you need to do is download it, and it can work on all of your Apple devices!
What Does AppEven Offer?
Now that we understand what AppEven is let us look at some of its most attractive features.
Everything is free – You don't have to pay for anything when using AppEven. It is merely a matter of downloading the installer, and you can start downloading your favorite apps and games with no extra hassle.
Safe and secure – While some might be concerned that third-party apps are not safe, AppEven has been tested for safety and is completely secure. It will not compromise your security or your personal data in any way.
Wide variety – When we say variety, we mean there are thousands of apps for you to download! Not only are there new ones, but there are also modified versions of apps available in Apple's App Store.
Simple download – People often avoid going for third-party items because they think this stuff requires an expert. However, this is just like downloading anything else on your phone and barely takes minutes to start using.
Great navigation – Using AppEven, you will not feel like you have to use something super complicated. The navigation is simple and straightforward, and it is effortless to look for whatever you want to download. All you have to do is start a search, or you can look at the top apps and games available!
In short, AppEven is the perfect Cydia alternative available right now, and trust us when we say you are going to love it! To get more updates on AppEven, like and follow us on our official Facebook page.