AppEven is the finest source of third-party apps and games for iPhone and iPad. If you find AppEven is not working on your iOS device, we would like to suggest some great AppEven alternatives.
Here below, we will introduce you to the best alternatives, how to install them, and what features you can get. Let's find out!
AppEven Alternatives:
CokernutX:

Like AppValley, CokernutX is also a third-party app installer that brings multiple types of games, apps, and jailbreak tools to your iOS device.
CokernutX Features:
Easy to download and install.

Wide range of tweaked apps and games available.

It does not contain malware.

It is a User-friendly app installer.

No need to jailbreak your device.

It uses Secured SSL.
TweakBox App:

TweakBox App is also an app installer that is an alternative to AppEven. It produces thousands of free iOS emulators, games, apps at no cost. TweakBox uses an Apple developer certificate; hence it is safe for users.
TweakBox Features:
Fast loading apps and games.

No jailbreak tools require.

It does not ask you to pay.

No malware was found on the apps and games.

Easy to use it.
Appvalley:

It belongs to an American digital distribution LLC services company, AppValley allowed the user to download and install iOS apps that are not available on the Apple App Store.
AppValley Features:
Authorized company host the apps.

User data is safe and encrypted.

Fast loading apps and games on this store available.

No payment ask while installing.
TopStore: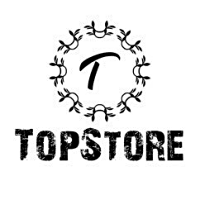 If you do not use jailbreak on your iPhone or iPad, TopStore can provide you with a more customized app not available on the AppStore or Cydia.
TopStore Features:
No jailbreak? It still works.

No Cydia access is required.

User safety is the main concern.

Does not void Apple's warranty.

No payment ask while installing.
iOSGods: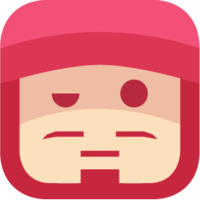 A newly launched App Store alternative is iOSGods, which comes with a support forum for the users. It has the functionality to bring apps for both iOS and Android.
iOSGods Features:
Fast loading and reliable.
Support forum helps to connect other users.
Availability of most searched games and apps.
Do not ask Apple ID.
The use of it does not void the Apple warranty.
AltStore:
AltStore works differently than the above 3rd-party app installer. It uses the.IPA file of any iOS app and drag and drop can make it work for you. You need Windows or Mac to use it.
AltStore Features:
Available on Windows and Mac.

Work for any IPA files.

It does not ask you to pay.

Different from Cydia.
We will keep updating with more alternatives to AppEven regularly. Keep an eye on this article, which can help you in multiple ways.
Let us know your thoughts in the comments section below. Follow us on Facebook for more helpful content like this.