Using AppCake, you can easily install apps and games on your iPhone and iPad.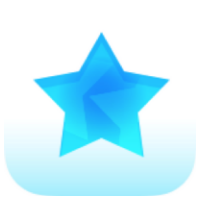 The link below can help you download the third-party apps without Jailbreak your iOS device.
How to Install AppCake:
To download and install AppCake, you need to tap on the above-given link in the Safari browser and then.
Tap on

Install

to approve the installation.

Type the Passcode once asked.

Go to

Settings > Installed Profile

section below your Apple ID Profile.

Tap on it, then tap on the app profile.

Tap Trust on it.

The installed App icon will be on your iOS device's Home Screen.
How to Trust AppCake:
After the installation, it will directly not start working, and you will get an " Untrusted Developer Error " message. To fix that
Go to Settings
Below the Apple ID portion, you will see the app profile; tap on it.
On the next page, tap on 'Trust.'
Features:
Easy to download and install.

User-friendly interface.

A large number of apps and games are available, and

Ad-free games are there.

Many more.
AppCake APK:
The APK is not available yet for this app, and we will let you know if it is ever available for Android devices.
How to Use AppCake App:
It will appear on the device's Home screen once installed.
Tap on the app icon from the Home Screen.

Select from the category of app you want to install on your iOS device.

Find the desired app and tap on it.

Wait until the installation is completed.
How to Add AppCake Repo Using Cydia:
There was a time when Cydia used to be helpful, and now the scenario has changed as there are no Jailbreak tools available for the latest iOS versions.
So, you don't need to get Cydia to install apps from Appcake. The developers have made it Jailbreak free, which means any iOS device can run it.
How to Delete:
To delete it from your device, you can follow any below methods.
Method 1:
Go to the app icon on your device's Home Screen.

Tap and hold until

"x"

appear on the app icon.

Tap on that "x."
Method 2:
Go to

Settings > General > Profile and Device Management

.

Locate the App profile.

Tap on it, then tap Delete.
App Cake Apps Category:
Three categories exist on this app platform which is as follows.
Supported Devices:
Supported iOS Updates:
It supports iOS updates from iOS 9 to iOS 15 and all the iPad OS.
Frequently Asked Questions :
What is AppCake?
AppCake is a third-party app installer for iPhone or iPad. Using this installer, users can download and install many unofficial apps and games on their iPhone or iPad without using a PC or Mac.
Is AppCake Safe?
Yes, the AppCake app is entirely safe for your iOS device and does not void your Apple warranty, and it does not compromise your device security as well.
Do You Need to Jailbreak Your Device?
No, even you can directly download and install apps and games without using a PC or Mac.
Does it Work on iOS 15?
Yes, it will work on iOS devices from iOS 9 to iOS 15. Even all the iOS 15 beta is capable of installing it.
How to Fix Error?
Following the two steps: deleting the existing app and reinstalling it on your iPhone and iPad can fix the error.
Is AppCake available for Android?
No, this app installer is currently not available for Android yet. We will let you know if the APK is available soon.
What if Unable to Install AppCake?
Let us know if you cannot install the app on your device in the comment section. We will update you at the earliest.
Similar Apps:
Support:
Join us on our Facebook page to get updates about the latest posts and the publicly available comments section to discuss your problems.