Does it irritate you when the apps you're using from the third-party app store and get crashing those apps every few days? Actually, Apple does this for unofficial apps. Every time your apps gets revoked, you need to reinstall them to your device. Here in this tutorial guide, we will show you how you can fix that issue without having jailbreak on your device, using AntiRevoke.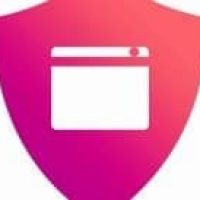 AntiRevoke is one such VPN app that will protect all of your apps and games downloaded from third-party apps installer.
What is AntiRevoke?
AntiRevoke is a VPN, which protect the sideloaded apps to get crashing when the Apple server down them. In that case, you don't need to be worried if you are using apps from AppValley ( About )or any other app installer.
Features:
Easy to download.
It doesn't require your device to get a jailbreak.
When installing it will not ask for your Apple ID.
Your sideloaded apps will be safe.
How to Download AntiRevoke?
To stop getting revoked your apps and games, you need to download the AppValley VIP version. The VIP version is a paid version of AppValley, you need to make payments to get it activated for all the sideloaded apps.
Download AppValley from the link herewith.
Go to Settings > General > Device and Profile Management.
Look for the AppValley Configuration Profile.
Tap on it then Verify it.
Open AppValley from your device Home Screen.
Tap on the Avoid Revokes ( VIP )
Once you are done with the above steps, you will have AppValley VIP installed on your iOS devices and you will not get any more apps revoked. AppValley iOS 12
How to Use:
You don't need to do anything manually to keep your apps revoked free, in the background of every app it will work automatically to stop getting revoked.
Is it Safe?
Using VPN is always been safe, see Apple Safety ( here ) when you are using it for surfing the internet. It will protect your online data and privacy. Going for a free VPN may cause your online data to steal. In that case, use the AppValley VIP which is VPN and it will never let go of any of your apps crashing.