Happy Chick is the best emulator available for iOS. There is no other best emulator to play your favorite old and retro games compared to HappyChick. You all know that HappyChick used to be available on Cydia. Still, due to the lack of available jailbreak tools, we cannot get our favorite emulators on your device updated to the latest iOS firmware. Apple itself does not allow any emulator on the App Store; that's why you are looking to get it from another way instead of unavailability on the App Store or Cydia. We will show you how to easily get HappyChick on your iOS device without jailbreaking it.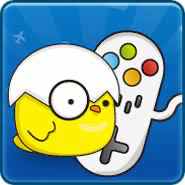 Emus4u is specially designed for Emulators; the primary approach of Emus4u is that it is an app store based on all the most popular iOS Emulator; the developer has paid focus on the emulator, it does not mean you will not get any other tweaked apps or games.
The main key feature of the Emus4u is that you will get the most loved Emulators and your favorite tweaked apps. Emus4u is the best app installer available for non-jailbreak iOS devices, providing you with a wide range of emulators. HappyChick can be downloaded on your device by following a few steps below once your device is installed with Emus4u.
Emus4u Features:
Easy to download and Install.
Easy to use.
In-built cache memory.
Occupy lesser space in memory.
Very fast.
No jailbreak requires.
No Apple ID needs.
All in one of your favorite emulators.
How to Download HappyChick:
To download Happy Chick on your iOS device, you need to download and install Ems4u on your device; download emus4u. Following the link will let you download and install it. Once your device is installed with Emus4u, follow the steps below to get Happy Chick.
Open the Emus4u app icon from your iOS device's Home Screen.
Type Happy Chick into the search bar, and tap Go.
You will get a list of emulators, including Happy Chick.
Look for Happy Chick; tap on it.
Put the device passcode if asked to do the same.
Now tap on Install.
Wait a few moments; Happy Chick will be installed on your device.
Fix HappyChick errors:
Once your device is installed with HappyChick, you may find errors. The errors can be fixed following a few steps below.
Method 1: Profile Installer
Go to Settings > General > Profile and Device Management, look for the Happy Chick certificate, and tap Trust.
Method 2: Clear History and Website data
Turn on Airplane mode on your device, go to Settings > Safari > Clear History and Website data, and tap on it.
Turn off Airplane mode.
Download Happy Chick again by following the link.
Now Happy Chick will work fine on your device without any error; comment below to let us know if Happy Chick is working fine or this article is helpful to you or still, if you are having difficulties getting to get on your device, follow us on Facebook to get more relevant updates and share it with your dear ones.