If you have ever wanted to go back into your childhood and play classic games like Super Mario, Mario Bros, Kirby, and The Legend of Zelda among many more, iNDS will let you do so. iNDS is an emulator that allows you to play your favorite Nintendo DS games straight from your smartphone or tablet. And it is free of charge. You don't have to pay even a single cent to download or play any game. Moreover, no Cydia or jailbreak is needed to install this app. You only need AppValley which is like Google store or Apple Store.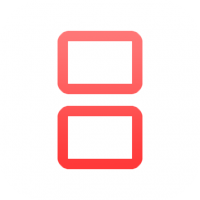 Why 
Download
 iNDS Emulator?
If you are one of those who enjoy playing Nintendo games then you need iNDS. It is available only to iOS devices from iOS 8.1 and above. You can access its games at anytime online and at a higher speed with no chance of slowing down. 
iNDS
 Emulator Features
:
This app is plenty of amazing options that you can take advantage of. Below are some of iNDS features: 
It is free. You don't have to pay anything to download, install, or use this emulator.

 

It offers a massive library of classic and modern Nintendo games.

 

Users can customize the app in any way they want. This includes sound and colors.

 
It can be backed on DropBox. If the user deletes the app by mistake or it crashes, you can recover it from DropBox.

 

The system runs smoothly and you can play games in full HD.

 

 No need to use Cydia or jailbreaking to install iNDS.

 

The games are Autosaved. You can start a game from where you stopped.

 

iNDS

has an inbuilt browser that you can use to search for any game.

 
It has a user-friendly interface. You can easily find your way through the emulator.

 

iNDS

 is regularly updated and in case of any bugs, they are fixed in a short time.

 

The emulator is safe and secure and does not contain any malware or any other viruses that can harm your device. 

 
How to Download and Install iNDS Emulator
:
Head to your Safari browser and search for AppValley. I

gnore this step i

f you already have th

e app.

 
Wait for a few minutes for the download to be complete.

 
Once the downloading process has ended, it is time to install AppValley.

 
Go to your phone's settings then General Settings.  Select Device Management and click on Trust AppValley.

 
You can now install AppValley on your home page. Tap on the installed app to open it.

 
Type the words iNDS on the AppValley search tab.

 
Select the first iNDS emulator that comes on the screen. You will be taken to another page where you have to select download iNDS.

 
Click okay and wait for the download process to end. 

 
Once complete, go back to step 4 and trust iNDS application.

 
Install then launch it. You can now enjoy your favorite classic Nintendo games.

 
How to Fix Errors
:
This can occur if your device is a shortage of space or if the same app was previously installed. To fix this error, make sure that you do not have any previous versions of AppValley or iNDS. Delete if you find any file and then restart your device. Try reinstalling the app. 
This is a common problem but easy to fix. It happens during the installation process. It also occurs because it is a third-party app. Head to Settings then General Settings. Click on Profile and Device Management then Tap on Trust.  
Pros:
iNDS comes with a lot of benefits to its iOS users. They include: 
Games are available in full HD

 

High speed and quality performance.

 

Customizable graphics and colors

 
Rich in Nintendo games.

 

Regular updates.

 
Cons:
iNDS has a few glitches and may slow down at times. 
Frequently Asked Questions:
Q: Does it cost you to use? 
A: No, iNDS is at no cost to download, install, and play games. 
 Q: Is it available on Android? 
A: No. This emulator is only available on iOS devices and not on Android. 
 Q: Why do I need AppValley to download iNDS? 
A: AppValley is like your Appstore. It contains all the apps as the latter. The only difference between this and Appstore is that AppValley is a third-party app where you can download tweaked and modified apps. Apple does not support certain applications on its website. Moreover, getting an emulator like this in the Apple store is almost impossible and it can cost you to download or play the games.  It may also include some in-purchases after downloading. But the best part about AppValley is that you do not have to pay anything to download the file. Everything is free including the customization tools and the games.  
Conclusion:
iNDS is a great way to relive your childhood. It is 100% safe and free. It is the best emulator if you want to play thousands of Nintendo DS games. To get more updates on AppValley VIP takes a glimpse of the official Twitter handle.