iPogo is a spoofing tool for Pokemon Go on iPhone and is also available for Android.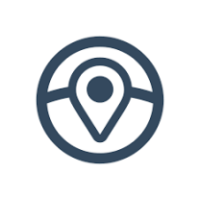 Let's get into its feature before we discuss how to download and install it on your mobile phone.
Features:
Auto catch/ spin – Enabling Auto catch spin, you can catch and spin stops when you are not near your device.
One-click Bag Cleaner – You can choose and delete all items at once; it also removes garbage Pokemon from your storage.
Block-Non Shiny – It prevents clicking non-shiny Pokemon.
Spawn booster – It increases the number of Pokemon on the displayed screen.
Release on Catch – Pokemon trainers catch and release them into the wild.

A dedicated team ensures the best user experience all the time.
How to Download on iOS:
To install it on your iOS device, you must get Sideloadly onto your Mac or Windows.
Here are the prerequisite before installing it on your iPhone.
Windows or Mac Machine

iCloud or iTunes

A Lightening cable

An Apple ID
1. First, download the IPA file from the ink above.
2. Open the Sideloadly application on your Mac or Windows device.
3. Connect your iPhone or iPad to Windows or Mac using a lightning cable.
4. To select the app for installation, click on the IPA icon.
5. Enter your Apple ID to sign the iPogo IPA file.
6. Click on the start button for that installation to get started.
7. Enter your passcode when asked.
8. Go to device Settings> General > VPN &Device Management.
9. Tap on the developer app with the email address.
10. Tap on Trust to allow you to run the app.
How to Download on Android:
To install iPogo on your Android device, download the .APK file from the above link. The APK installation is the same as any other app, as this app does not belong to Play Store. Therefore you have to enable the " Unknown Sources" option.
You can do so here – Go to device Settings > Security settings> Device administration > Uknown Sources, and activate it.
Once the app is installed on your Android device, you can spoof Pokemon.
Frequently Asked Questions:
It is an advanced spoofing app that helps your Pokemon Go experience with a wide range of features. This app lets you teleport to any location and find hidden Pokemon, and it works on both jailbroken and non-jailbroken devices.
Before installing the IPA, ensure there is no Pokemon Go on your non-jailbroken iOS device from the official App Store. We suggest avoiding any conflict or issues with the official Pokemon Go, as the IPA package includes modifications for spoofing. However, the developer recommends using this app with a secondary Apple ID.
Yes, this app is safe for iOS and Android and does not spy on your device activity. For the safety measure, the developer suggests you use a different account while playing Pokemon Hack so that your main account from the official game remains unaffected by the ban.
Yes, it still works; iPogo is a modified version of Pokemon Go developed by the 3rd party developer. They aim to enhance your gaming experience; you must avoid moving around to find Pokemon. The teleportation option can help you find Pokemon at your place. With this app feature PokeStop, you can see the distance from your location and auto-walk or teleport to its location.
Support:
If you need any support or help due to issues while playing this game, you can directly contact the developer through their Discord channel.
Let us know how you are enjoying your gameplay or any issues found so we can update you with more information. Follow us on Facebook to get the latest app information.