TutuApp is the alternative app installer for Android Google Play; it gives access to more apps and games you will not get on the Google Play store. The iOS user can also enjoy this app on their iPhone and iPad; here below, we will discuss how you can use it on your Android or iPhone.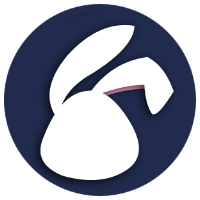 How to Download TutuApp on iPhone:
Tap the Install button above.

Tap 'Allow' when you see the pop-up above.

Tap the Install option at Profile Option.

Enter your device Passcode when asked.

Go to the Home screen to use TutuApp.
How to Use TutuApp:
After Installing Tutuapp open it by tapping on your device Screen.
2. Using the search bar, you can search specific apps and games through the categories available in the app store.
3. Tap the game or app you want to install and follow the instructions given on the screen.
4. The installed game or app icon will be ready on your home screen.
How to Download TutuApp on Android:
Tap on the above link to download the .apk on your Android phone.

Press OK when the security alert shows.

A pop-up will appear with the Install option; click on it.

Enable Allow from this source when asked

Now tap on APK to finish the installation.

Wait for some time until the installation is completed.
If TutuApp is not working on your device, try a similar app for your Android device.
Get back sometime after the developer has fixed the issues.
How to Use TutuApp on Android:
1. Open the app icon from Home Screen.
2. Go to the categories of the app you want to search for it.
3. Tap the app installation will start automatically.
TutuApp Feature:
Easy to download

Easy to install

Fast-loading app access

Regularly basis updated apps and games

The support center is available
TutuApp FAQ:
1. What is TutuApp?
TutuApp is an app installer for Android and iOS devices. It is an official app developed by TutuApp VIP, just like Google Play and App Store, specially designed for Android and iPhone. As it is not Google's or Apple-owned app store, it requires some solid move while installing it.
2. Are All the Apps and Games free?
Yes, you do not need to pay anything to use the app at all; at the same time, if you want more developer features like your favorite app recommendation to the developer or any other troubleshooting facilities, there is a VIP version of the app.
3. How does it work?
Like any other app installer, it has a clean app store environment where you can easily search for your desired app or games and then directly install it.
4. Do I need Jailbreak to use TutuApp on my iPhone?
Specifically, installing it on your iPhone does not need a jailbreak designed to work Jailbreak free devices.
5. Is tutuapp safe?
Although it is questionable, the developer works hard to keep the environment clean; in that case, malware should not be contained. We recommend the user use it at their own risk.
6. Does TutuApp Jailbreak iPhone?
As it does not require your iOS device to be Jailbreak, you will not jailbreak your iPhone when you install this app. It needs only the app Profile to be verified on your device.
iOS Firmware Supports:
Tutu App can be installed on iOS 11 and later, and all the updates to the latest iOS 16.2.
How to Delete TutuApp:
Completely removing this app from your phone needs to follow two steps.
First, hold the app icon from your device's Home screen, then tap on "X" from the top of the app icon. But it will only partially remove the app from your devices.
Second, Go to device Settings > General > Profiles, locate the Tutuapp profile, tap on it, then "Remove profile."
TutuApp Similar Apps:
Troubleshooting:
Sometimes you may find the app needs to be fixed on your iPhone due to some error. Apple does not allow any other app provider to use their app, so they often revoke the developer Certificate.
To fix this issue, the developer must generate a new app certificate. Until then, you can wait and recheck with reinstalling in one or today, and you will find the app is working.
You would need to delete the app entirely and then reinstall it.
Support:
Get all the help on the Facebook page where the users share their thoughts on issues they have faced earlier.