Panda Helper is the 3rd party app installer for iOS and Android devices; it gives access to numerous apps and games unavailable on AppStore or Play Store.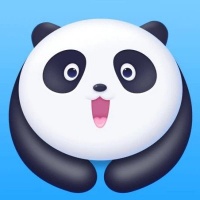 Below, we will explain how to get it on your iOS and Android devices.
Before downloading the app, we need to know more about its features, which will let you know how this app can help you.
Features:
It loads fast on the device.
You can get regularly updated content here.
The user recommendation is appreciated to add more apps.
The developers fix it immediately when it gets revoked.
Easy to use and find the apps.
How to Install Panda Helper on iPhone and iPad:
First, you need to download the configuration profile from the top.
2. Go to settings > General > Profiles, then find this app profile and tap on it.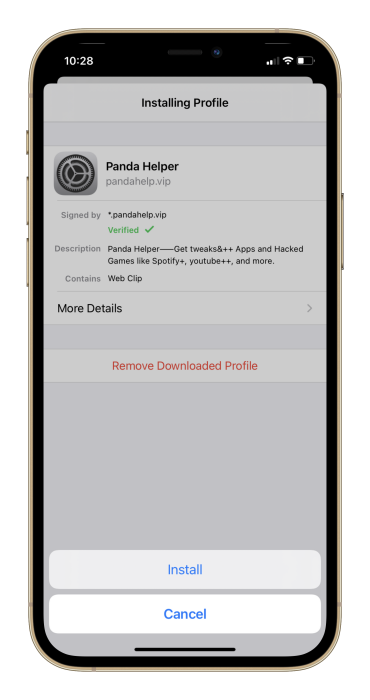 3. Tap on "Install" and follow the following steps.
4. Tap 'Install' again. and then 'Done'.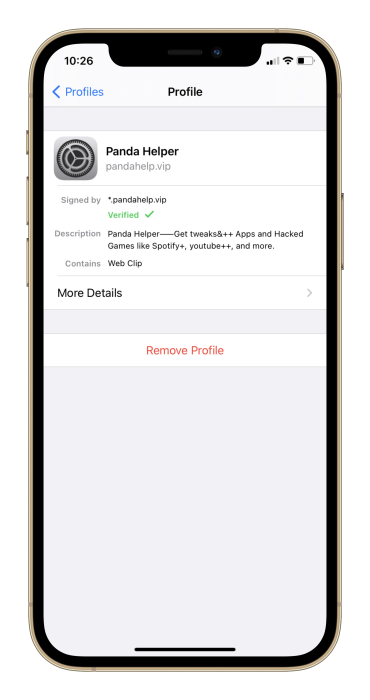 4. The app icon will be available on your device's Home screen.
Troubleshooting For iOS:
If you find an Untrusted Developer error while installing the app in iOS, you might not have verified the profile yet.
Verify the app by going to Settings > Profiles, as the download section mentions.
Meanwhile, if the app is verified and still not working, the cause could be the revoke issue. When the revoke gets fixed, you need to reinstall it.
How to Delete or Uninstall Panda Helper From iOS:
In two ways, you can uninstall or delete the app.
First Method:
Locate the app icon on your device's Home Screen
Tap and hold on to it; it will wiggle
Tap the cross (x) on the app
Second Method:
Go to Settings> General > Profiles
Choose the app profile from the list, tap on it, and tap "Remove Profile."
Panda Helper Android APK Download:
1. You need to download the . APK from the above link. On the security prompt, tap on OK.
2. Open the downloaded .apk and enable " allow from this source."
3. The installation process will start and wait till the completion
4. You will find the app icon on your device's home screen.
Please tap on the app icon to use it to get more apps from this installer.
Troubleshooting for Android:
In two ways, you can fix it if you cannot install it on your Android device.
Firstly, you would need to Clear Data Cache for Package Installer – to do so
Open Settings > Apps ( Manage Apps ).
In the System Option, tap on Package Installer.
Now, tap on Clear Data and Clear Cache buttons.
And secondly by 'Enable Unknown Sources. '
Open Settings > Security
Click on Unknown sources > OK
Now select Trust.
How to Delete or Uninstall from Android:
To delete panda helper from your Android device, you need to do the same thing as you do to delete any other apps.
Go to Settings> Apps.
Click the app you want to uninstall.
Tap Uninstall from the bottom of the screen.
How to Install Panda Helper on PC and Mac:
Installing it on PC and Mac needs little effort with the help of Nox Player or BlueStack.
Firstly you need to download Nox Player or Blustack onto your Mac or PC.
Now download the .apk and install it on any of the above platforms (Nox player or Bluestack).
After that, you must launch the app on Bluestack or Nox Player as on your Android devices.
Panda Helper Frequently Asked Questions (FAQ):
What is Panda Helper?
Panda Helper is an app installer available for iOS and Android; with over 1 million active installations, the app is roaring in the user market.
What is Panda Helper Lite?
PandaHelper Lite is the accessible version of this app store.
What is Panda Helper VIP
The VIP version is nothing but the paid subscription of this app installer with prompt customer service.
Can Panda Helper be trusted?
The users trust Panda Helper as it does not void any Apple warranty.
Why does Panda Helper Get Revoked?
As Apple distributes its app profile, they want the environment to be based on App Store only. That's why very often, they revoke the certificate.
What Does Untrusted Developer Mean?
However, if your app profile is not installed completely, it will show an "Untrusted Developer" error.
Is Panda Helper Safe?
Yes, it is safe to use on the iPhone and iPad; the only drawback is reinstalling it when it gets revoked.
Is Panda Helper Legal?
However, the app is developed from the same developer account that any other official app uses to create its app.
Does Panda Helper Hack Your Phone?
No, it does not hack your iPhone; read the terms and conditions when using the app on their platform.
Support:
Comment your thoughts on our Facebook page; you can reply to other users' comments on our posts. Let us know your problem; we will solve your queries earliest.